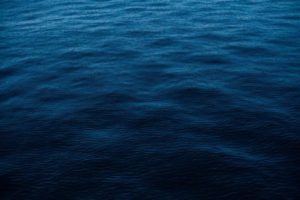 Guided meditations are very popular among people wanting some help with their meditation practice.  Having someone guide your meditation can help you stay focused, and when your mind wanders it can be easier to come back to someone's voice rather than just your own quiet breath.  Another advantage is that there are guided meditations on so many topics that it is easy to find something that applies to whatever you might need support with.  There are meditations for relaxation, forgiveness, pain management, motivation, finding inner peace, and so on.  If you want your meditation to be focused on something in particular, or if you have a goal in mind for the meditation, guided work can be very helpful.
The difficult part for survivors of abuse can be letting go and letting someone else have influence in your head.  As a survivor of abuse, you know what it feels like to have absolutely no control.  You know what it feels like to be powerless over your body, your thoughts, your feelings, and your future. Please note that I said that you know what it FEELS like to be powerless over these things, not that you actually ARE powerless over your future.  During the times, the abuse is happening the truth is that you are powerless over your body and the immediate future of what happens to you, but you may feel like you are powerless over the rest of your life.  You may feel like you have become damaged beyond repair, and that damage will cast a long, dark shadow over your entire future.  It can feel like the abuser has not only stolen the moments during the abuse, the they have also stolen your future happiness, your future trust, your future everything. 
The abuser has a way of getting into the survivor's head, even if no words were spoken.  There may have been overt messages during the abuse – the abuser may have told the child how worthless he/she was, or that the child made him/her do it, or that the child had it coming.  There may have been a barrage of insults thrown at the child before, during and after the abuse.  There may have been nothing said at all, but the survivor knows exactly what would have been said.  The child fills in the blanks with all the thing he/she assumes the abuser is thinking, and so the abuser doesn't even need to say a word to get the message across.  The child will tell himself that he is worthless, that the abuse is his fault, that he deserves what is happening, that other kids aren't doing these things, that he has a duty to please the abuser – the list is endless.  So, whether or not the abuser uses actual words or not, the messages get in the survivor's head.
WHY WOULD I LET SOMEONE TELL ME WHAT TO THINK?
Doesn't it make sense, then, that we would be hesitant to let someone feed us messages and things to think about when we are supposed to be in a relaxed, open, vulnerable state?  During meditation, we are letting our defenses down; we are turning inward and not toward the outside world scanning for danger.  This state in and of itself can be quite challenging for survivors.  In meditation, at least the kind of meditation I am talking about, we are not trying to attain an altered state of being, we are still fully present and conscious, but we are also attempting to turn our attention inward.  This is usually a shift for survivors, especially if you are early in your recovery work. 
Honoring that we are allowing ourselves to be in a vulnerable state, it is wise to be cautious about the words that we let in when we are in this state.  Those words can have a lot of impact.  I have found that some clients absolutely refuse to do guided meditations because they don't want to let someone have the power to influence their thoughts so deeply.  For someone who has not experienced abuse this can be difficult to understand.  These folks find it calming to let someone else guide their thoughts and their experience.  They find it much easier to do guided meditations rather than self-guided meditation.  Survivors can feel left out and wonder if there is something wrong with them because they have so much resistance to guided work.  You are not crazy, doing it wrong, being difficult or a bad meditator if you struggle with guided meditations.  In your world with your experiences, it makes perfect sense.
SO, WHAT ARE YOUR OPTIONS?
If guided meditation is something you are interested in, it is worth the effort to adapt it to your needs.  Some things that can be helpful are to have a friend record a meditation so that the voice is one that you trust and are familiar with.  It is also very helpful to start slow, don't try to tackle a long meditation all at once – maybe just start with 5 or 10 minutes for the first several sessions.  Keeping your eyes open initially might also be helpful.  It can help you orient to the present moment, reminding you where you are in time and space.  To begin with, pick a lighter topic like relaxation rather than something like forgiveness that might be more triggering.
If you are in therapy, seek support from your therapist and let him/her know what you are doing.  That way if something gets triggered you will both be more prepared to handle it.  You may even want to try guided meditations with your therapist to begin with until you feel safer with the process.  If you are not in therapy, you may want to let a close friend know that you are starting a new practice that might be triggering so that he/she can be ready to give any added support you might need. 
Trust your instincts and take things at your own pace.  If you try it and it does not feel right, let it go for now and try again another time.  Guided meditation can be helpful, but only at the right time and under the right circumstances for you.  May you find healing in your practice of meditation.